In honor of Healthy Aging Month this September, we want to highlight some medical breakthroughs in eye care. These innovations are particularly important for patients looking to take care of their vision as they age. If you've been keeping up with ECOA, then you know that in the last few months we've unveiled new treatment offerings for our patients. 
ECOA was the first in Texas to do the DEXTENZA implant for ocular pain following eye surgery, and now we're the first practice in Central Texas to utilize the new PanOptix lens technology with the iStent.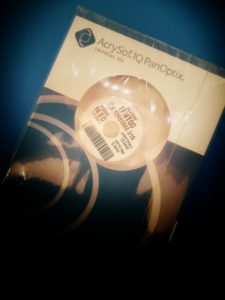 We recently wrote about the newly FDA-approved PanOptix lens technology. The approved AcrySof IQ PanOptix Trifocal IOL is the first and only trifocal lens authorized for patients undergoing cataract surgery. This lens truly offers patients a once-in-a-lifetime opportunity to have a full range of vision without depending on glasses. The most exciting benefits include:
Enhanced vision for clear and complete focus
No blurry zones to impede vision
Ability to see brighter and more vivid colors
Reduces the need for glasses
It is the first and only trifocal lens in the United States
Dr. Irshad is excited about this new technology as it can accommodate patients with an active lifestyle. PanOptix lenses also boast a proprietary design that improves intermediate vision without compromising near and distance vision. Read more about this advanced lens design in our recent blog post. 
To complete this breakthrough procedure, Eye Clinic of Austin utilizes the iStent inject®, a tiny device that aids patients dealing with the treatment and control of eye pressure associated with mild-to-moderate open-angle glaucoma and cataracts. Read more about the benefits and what patients have to say about their experiences with iStent. 
One of the greatest features of the PanOptix lens is that it was designed with the patients of today in mind. Its innovative design held up and impressed patients in a study across 12 investigational sites in the U.S. By the end of the study more than 99% of PanOptix recipients said they would choose the same lens again.
Eye Clinic of Austin is pleased with the results we've seen. Our patient, Mr. James Mojica, was the first in Central Texas to receive the new PanOptix Trifocal Lens and iStent for glaucoma. Mr. Mojica was thrilled with his results of 20/20 vision for reading, computer use, and driving less than 24 hours after cataracts surgery! 
We are excited to offer Austin a dynamic, game-changing new option for uncorrected near, intermediate, and distance vision with the only FDA approved trifocal lens implant.
We provide leading technology to all of our patients that may be good candidates. Please call or visit our office to learn more and see if you may never need glasses again!