Eye exams at Eye Clinic of Austin are administered by our highly experienced optometrist Dr. Melanie Prosise with the assistance of our ophthalmic technicians. Eye Clinic of Austin is committed to the thoroughness of the eye exam to ensure no issues are left undiscovered. To schedule an eye exam, use our Online Scheduler or call us at (512) 427-1100.
Your Health History
Eye Clinic of Austin eye exams consist of several different elements performed in various stages to evaluate the complete visual system. One of the most important parts of the eye exam is discussing and documenting your health history, including personal medical history and family medical history for not only your eyes, but general health as well. If you are a new patient, you can print and fill out new patient forms before coming into the office.
Physical Exam & Eye Chart
After reviewing health history, a physical examination of visual functions will begin. First, Dr. Prosise and our team physically examine the eye and your eyesight is tested by reading an eye chart at various distances. If this test shows that your vision is less than perfect, a refraction will be performed.
Refraction
A refraction is a test to determine each eye's refractive error. Using a phoropter, a series of lenses in graded powers are presented to determine which provides sharpest, clearest vision. The test is a required separate element of most visits at Eye Clinic of Austin and is used to create prescriptions for glasses and/or contact lenses and/or to evaluate possible changes in vision due to medical conditions. This is essential in order to determine if a decrease in vision is due to only a need for glasses, which is easy to correct, or if another medical reason exists. Dr. Prosise will also test your pupil function, peripheral vision, muscles, and for double vision.
Slit Lamp Exam
Next, a slit lamp examination is performed. The slit lamp is a binocular microscope that the eye doctor uses to examine your eyes under high magnification. During this portion of the exam the eye doctor is able to closely examine your eyelids, whites of your eyes (sclera & conjunctiva), your cornea, pupil, iris and your crystalline lens.
During the slit lamp exam, the optometrist will use some anesthetic eye drops to numb your eyes then using a tonometer will measure the fluid pressure of your eyes to determine if you might have glaucoma. This is painless. The doctor will simply touch your eye with the tonometer probe, which has a smooth plastic surface, for a few seconds.
The back of your eye can also be examined with a very bright light on the slit lamp after your eyes have been dilated or by using the Optomap® Retinal Exam without dilation. Dilating drops are used to enlarge the pupil so that the doctor can get a good view using an ophthalmoscope of the back of your eye to examine and evaluate your retina, blood vessels and optic nerve. The doctor will also use a binocular indirect ophthalmoscope to perform a panoramic view of the entirety of the back of your eye to look for retinal holes, tears, detachments, moles, tumors or abnormal blood vessels.
Corrective Lenses
Once all the tests have concluded, any eye health issues will be discussed with you. At this time the eye doctor can also answer any questions or concerns. We will then determine which corrective lenses would be best to prescribe, whether it's prescription glasses and/or contact lenses, including the type and brand.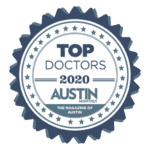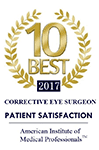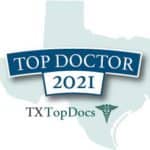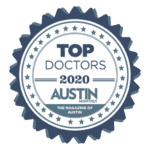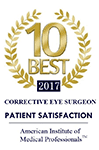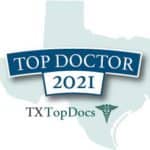 Testimonials
Cataract Surgery Patient 7
"He has the best bedside manner, his staff is wonderful, and I'm so glad I did it with him — he's great."
Cataract Surgery Patient 6
"The surgery was miraculous! I mean, as soon as he was through, I could already see better. I just can't say it enough — I'm so happy with it."
Cataract Surgery Patient 5
"When I got the surgery, even as my eyes were healing, I noticed things were very vivid, very clear."
Cataract Surgery Patient 4
"The surgery with Dr. Irshad was like nothing. It was over so quickly! I didn't have to do anything except just lay there and it was really easy."
Cataract Surgery Patient 3
"Your eyes are pretty precious and you have to trust the people that are going to be working on them, and definitely the group here is great."
Cataract Surgery Patient
"My vision is totally clear. I can see everything. Everything is just plain as day... It was effortless. Everything went so smoothly."
Cataract Surgery Patient 2
"The whole world is a lot crisper and clearer and more beautiful to me right now... The whole practice is just professional and wonderful to deal with and completely gave me confidence. I've sent a few people over here already. I rave about this place."
{"video_yurl":"false"}
Eye Care Blog
After deciding to undergo lens replacement surgery, the next step for patients is to choose the lens that is most compatible with their vision goals and lifestyle. The team at Eye Clinic of Austin offers patients a range of intraocular lenses, or IOLs. With so many choices, some patients may not know where to begin […]

Refractive lens exchange (RLE) is an innovative vision correction procedure that can eliminate or significantly reduce dependence on eyeglasses and contact lenses. RLE is designed to address a number of vision issues, such as myopia, and is often a great option for patients who are not candidates for other laser vision correction procedures. The skilled […]

Every person's eyes are unique and those considering cataract surgery want effective solutions for vision correction. The EVO Implantable Collamer Lens (EVO ICL) is often an ideal choice for patients with moderate to severe nearsightedness. When the ICL is used in cataract surgery, the result is clear vision and reduced dependence on glasses and contact […]