We're celebrating at Eye Clinic of Austin this week because our very own Dr. Farhan Irshad was the first anterior segment surgeon in Texas to do the DEXTENZA implant for ocular pain following eye surgery. About a month ago, Dr. Irshad and his team used the DEXTENZA insert in conjunction with cataract surgery to relieve pain and prevent postoperative inflammation. In honor of our team's incredible achievement, we wanted to take the time to talk about this breakthrough treatment.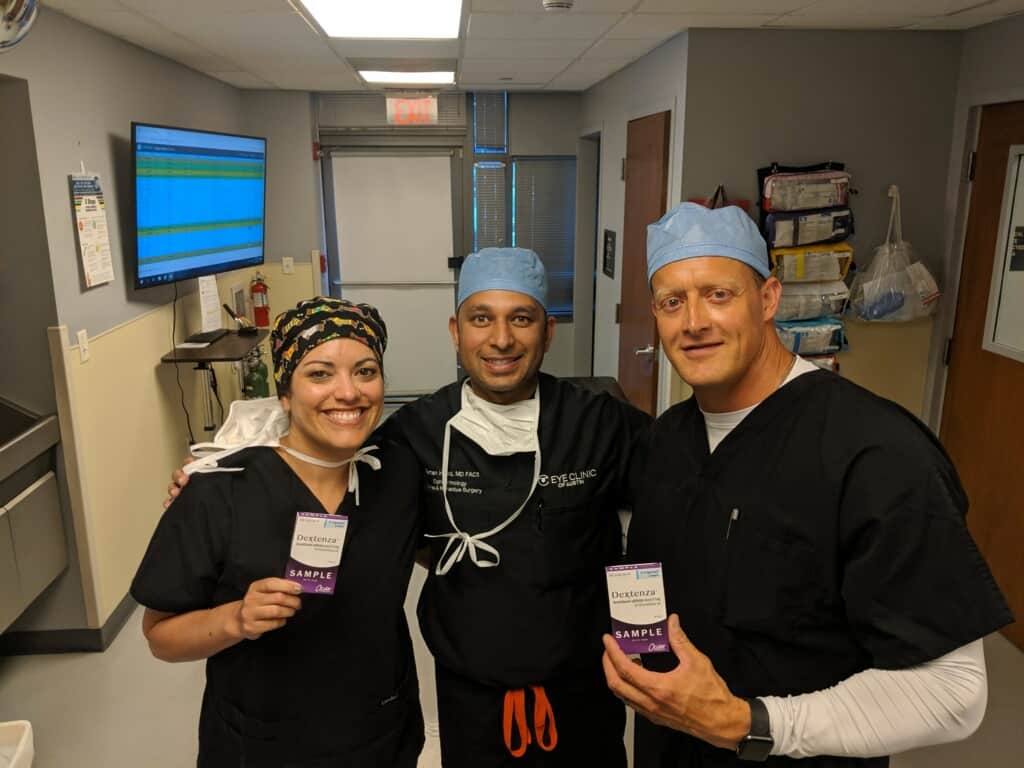 DEXTENZA Implants: What You Need to Know
DEXTENZA was approved by the FDA in December of 2018 and was created by the biopharmaceutical company Ocular Therapeutix™, Inc. It is the first of its kind and is a corticosteroid intracanalicular insert that can treat pain following ophthalmic surgery. The implant is designed to deliver dexamethasone to the ocular surface for up to 30 days without the use of preservatives.
The insert is placed in the punctum, a natural opening in the eyelid, and into the canaliculus and will slowly release medication to the eye eliminating the need for steroid drops following surgery.
Why DEXTENZA is Revolutionary
The benefits of DEXTENZA implants for patients are valuable and offer the convenience of a full course of post-surgery steroid treatments in just one placement of the implant. A single insert could replace a complex eye drop regimen, which under the current standard of care requires up to 70 topical ocular steroid drops. After the treatment, the implant simply resorbs and exits the nasolacrimal system without the need for removal.
DEXTENZA is the first and only ophthalmic steroid insert and can treat pain for up to 30 days after surgery with just one insertion! This new advanced option offers many benefits to both clinicians and patients.

For doctors, DEXTENZA implants are easy to use and are more easy to monitor and manage. Compliance with taking eye drops after eye surgery is challenging for patients and is a huge concern for surgeons, but the DEXTENZA insert allows us a better opportunity to effectively treat our patients. From the other perspective, patients no longer have to worry about an arduous regimen of using steroid eye drop after surgery, which can be difficult for many to administer.
The Benefits of DEXTENZA
Apart from the ease of the DEXTENZA insert for patients and doctors, there are many other benefits. Some of the most appealing benefits of DEXTENZA are:
It's preservative-free
Does not require removal (however, saline irrigation or manual expression may be used to remove if necessary)
Demonstrated effectiveness and safety through multiple studies
Offers consistent and tapered drug dosing after cataract surgery
This new treatment could be a gamechanger for many patients and their recovery, Dr. Irshad had this to say about the procedure, "I think the DEXTENZA has the ability to transform the way we do eye surgery and post-operative management. It can help decrease the need for some post-operative drops making it much easier and sometimes quicker for patients to recover. We are excited to be the first practice in central Texas to offer this to our patients."
Eye Clinic of Austin is dedicated to helping our patients see better and feel better about their vision every day. Get in touch with us today for more information about DEXTENZA.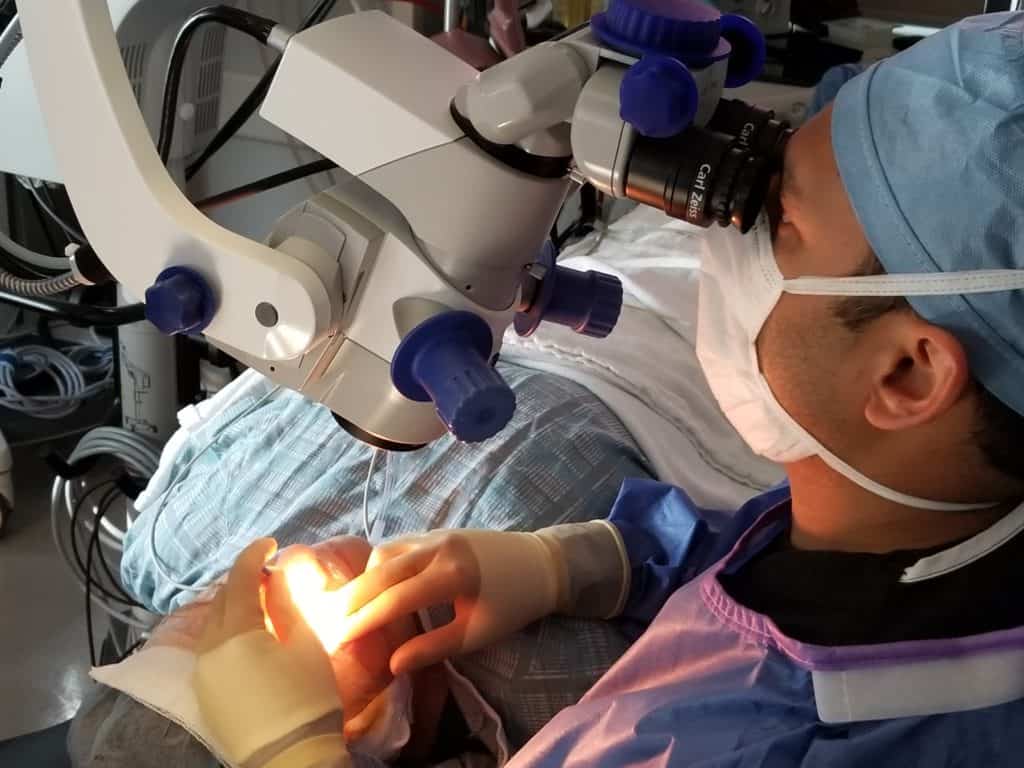 See below to watch footage of a Dextenza implant after a routine cataract surgery!