A corneal transplant (also called Keratoplasty) is a surgery in which a donor cornea replaces either a part of the cornea or the entire cornea.
Corneal transplants are performed to treat a variety of conditions all related to corneal dystrophy. The most common disorder requiring a corneal transplant is keratoconus. Keratoconus is the progressive thinning of the cornea and typically occurs in teenagers and individuals in their 20's.
In addition to keratoconus, corneal ulcers, complications caused by eye surgery, and swelling or scarring of the cornea caused by injury to the eye or an eye infection can also require the need for a corneal transplant.
Our Process
At Eye Clinic of Austin, the first step for a corneal transplant is requesting an appointment for a thorough eye exam. During the eye exam, our team will look for any existing conditions that might cause complications after the procedure. If any other unrelated eye issues exist, these will be treated prior to surgery. We also take precise measurements of your cornea to determine what size cornea will be needed for the replacement. Once a donor cornea is secured, the surgery for the transplant will be scheduled.
During a corneal transplant, the eye is numbed and virtually no pain is felt. Dr. Irshad will first remove the damaged tissue from the cornea and then the donor cornea is sewn into place using a very fine thread. In a partial cornea replacement, only the affected layers will be removed. All healthy areas of the cornea are left untouched.
Recovery & Aftercare
Recovery after a corneal transplant is typically eight weeks for partial transplants to greater than three to six months for a standard transplant. However, most patients can return to work within one to two weeks. Discomfort typically consisting of a scratchy feeling should be gone within two weeks of the corneal transplant.
After the surgery, patients receive a prescription for eye drops and medication to prevent infection, as well as protective eye coverings to prevent injury or trauma to the eye. The protective eyewear is typically worn for the rest of the day unless otherwise instructed. The use of eye drops and medication is usually complete ten days after surgery. Anti-rejection eye drops may be continued indefinitely.
Follow-up appointments are also scheduled as needed. The frequency of these appointments will depend upon the specific procedure and the healing process.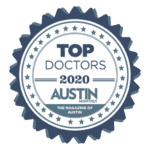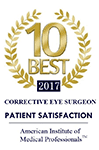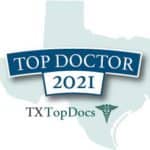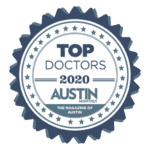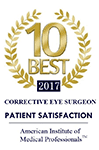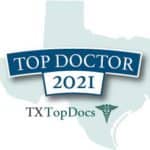 Testimonials
Cataract Surgery Patient 7
"He has the best bedside manner, his staff is wonderful, and I'm so glad I did it with him — he's great."
Cataract Surgery Patient 6
"The surgery was miraculous! I mean, as soon as he was through, I could already see better. I just can't say it enough — I'm so happy with it."
Cataract Surgery Patient 5
"When I got the surgery, even as my eyes were healing, I noticed things were very vivid, very clear."
Cataract Surgery Patient 4
"The surgery with Dr. Irshad was like nothing. It was over so quickly! I didn't have to do anything except just lay there and it was really easy."
Cataract Surgery Patient 3
"Your eyes are pretty precious and you have to trust the people that are going to be working on them, and definitely the group here is great."
Cataract Surgery Patient
"My vision is totally clear. I can see everything. Everything is just plain as day... It was effortless. Everything went so smoothly."
Cataract Surgery Patient 2
"The whole world is a lot crisper and clearer and more beautiful to me right now... The whole practice is just professional and wonderful to deal with and completely gave me confidence. I've sent a few people over here already. I rave about this place."
{"video_yurl":"false"}
Eye Care Blog
After deciding to undergo lens replacement surgery, the next step for patients is to choose the lens that is most compatible with their vision goals and lifestyle. The team at Eye Clinic of Austin offers patients a range of intraocular lenses, or IOLs. With so many choices, some patients may not know where to begin […]

Refractive lens exchange (RLE) is an innovative vision correction procedure that can eliminate or significantly reduce dependence on eyeglasses and contact lenses. RLE is designed to address a number of vision issues, such as myopia, and is often a great option for patients who are not candidates for other laser vision correction procedures. The skilled […]

Every person's eyes are unique and those considering cataract surgery want effective solutions for vision correction. The EVO Implantable Collamer Lens (EVO ICL) is often an ideal choice for patients with moderate to severe nearsightedness. When the ICL is used in cataract surgery, the result is clear vision and reduced dependence on glasses and contact […]