Eye Clinic of Austin is a fully comprehensive eye care clinic, which means we diagnose and treat all forms of eye disease. Some of the most common diseases we treat are below and they all begin with a diagnosis which is often discovered during a routine eye exam:
Dry Eyes
When eyes do not produce the right quality or quantity of tears it is defined as dry eye disease. Often misunderstood by patients as allergies or eyestrain, dry eye disease can cause severe discomfort, but can typically be remedied with the proper treatment. Learn more about dry eyes
Glaucoma
Discovering glaucoma early can make a big difference in a your vision. Glaucoma typically begins to develop once people hit the age of 45. No pain or difference in vision is noticed at first, so it's very important to schedule eye exams as you age. Learn more about glaucoma
Macular Degeneration
Age-related macular degeneration is a common eye condition for individuals who are age 50 and older. The risk for macular degeneration increases as we age. There are two forms of the disease, dry and wet. Learn more about macular degeneration
Diabetic Retinopathy
Approximately 25% of the diabetic population has some stage of diabetic retinopathy, which is why it is imperative individuals with diabetes schedule annual eye exams. Caused by the deterioration of blood vessels in the retina, diabetic retinopathy can cause blindness if left untreated. Learn more about diabetic retinopathy
Corneal Transplants
An individual may be in need of a corneal transplant due to keratoconus, corneal ulcers, complications caused by eye surgery, or swelling or scarring of the cornea caused by injury to the eye or an eye infection. A surgery that takes place over 40,000 times per year in the US alone, a corneal transplant involves a donor cornea replacing either a part of the cornea or the entire cornea. Learn more about corneal transplants.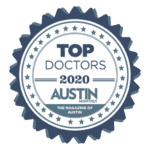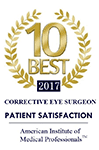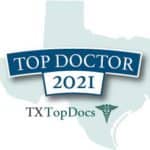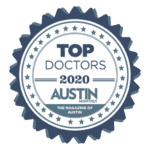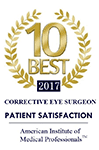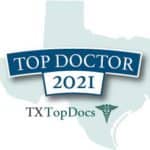 Testimonials
Cataract Surgery Patient 7
"He has the best bedside manner, his staff is wonderful, and I'm so glad I did it with him — he's great."
Cataract Surgery Patient 6
"The surgery was miraculous! I mean, as soon as he was through, I could already see better. I just can't say it enough — I'm so happy with it."
Cataract Surgery Patient 5
"When I got the surgery, even as my eyes were healing, I noticed things were very vivid, very clear."
Cataract Surgery Patient 4
"The surgery with Dr. Irshad was like nothing. It was over so quickly! I didn't have to do anything except just lay there and it was really easy."
Cataract Surgery Patient 3
"Your eyes are pretty precious and you have to trust the people that are going to be working on them, and definitely the group here is great."
Cataract Surgery Patient
"My vision is totally clear. I can see everything. Everything is just plain as day... It was effortless. Everything went so smoothly."
Cataract Surgery Patient 2
"The whole world is a lot crisper and clearer and more beautiful to me right now... The whole practice is just professional and wonderful to deal with and completely gave me confidence. I've sent a few people over here already. I rave about this place."
{"video_yurl":"false"}
Eye Care Blog
Although the warmer months are a great time to head outdoors, UV-related eye injuries can take place year-round, and some of these injuries can even threaten your vision. This is why it is important to take appropriate measures to protect your eyes from UV rays early on, which can save the delicate structures within the […]

Glaucoma is often called the silent thief of sight because it gradually damages the eyes before there are any noticeable symptoms. The condition affects millions of people around the world and is one of the leading causes of blindness. Patients often wonder, then, how it's possible to track the development of glaucoma and prevent it […]

After deciding to undergo lens replacement surgery, the next step for patients is to choose the lens that is most compatible with their vision goals and lifestyle. The team at Eye Clinic of Austin offers patients a range of intraocular lenses, or IOLs. With so many choices, some patients may not know where to begin […]