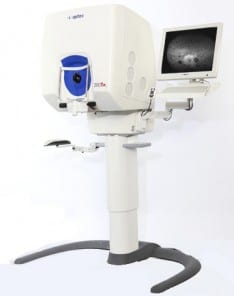 In our continued efforts to bring the most advanced technology available to our patients, Eye Clinic of Austin is proud to announce the inclusion of the Optomap® Retinal Exam as an optional part of your routine eye exam. The Optomap assists us in the evaluation of your retina, which means you do not have to have your eyes dilated at your annual eye exam.
What is the Optomap?
The Optomap is a scanning laser ophthalmoscope that discovers abnormalities in your retina and helps us diagnose any potentially harmful diseases. The early detection of any retinal abnormality is crucial to maintaining your ocular and systemic health. It is important to understand that in most cases of eye disease, in early stages you will experience no signs or symptoms.
The Optomap retinal exam is a simple procedure. In less than a second with a click of a button, this instrument non-invasively generates a high-resolution digital color image. This image becomes a part of your permanent medial record and enables us to enhance the digital image to see more of your retina. We can then measure aspects of your eye and magnify some of the finer details.
Optomap at Eye Clinic of Austin
The first step to the Optomap retinal exam is a scan to confirm if your eye is healthy or if there is disease present. Next, your eye doctor reviews an overview or map of the retina, and you have the opportunity to view and discuss the Optomap images with the eye doctor. A permanent record is kept for your medical file, enabling your eye doctor to make important comparisons if potential problems show themselves at a future examination.
Optomap Retinal Exam for Children
Since many vision problems can begin at an early age, detection and treatment are essential in preventing conditions that could potentially cause problems or permanent vision loss. The Optomap Retinal Exam is the same procedure for children as it is for adults and is highly recommended as a way to view a child's retina.
PLEASE NOTE: The Optomap Retinal Exam is optional and when used for screening purposes in a routine vision exam will not be covered under either your health plan or your vision plan. This means you would be responsible for the charges.
Photo Credit: Optos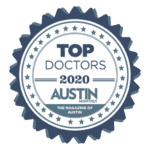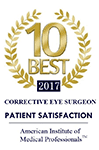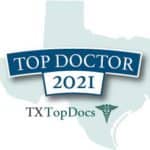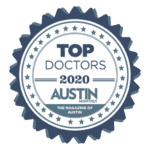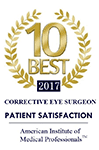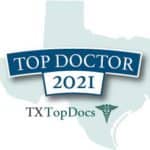 Testimonials
Cataract Surgery Patient 7
"He has the best bedside manner, his staff is wonderful, and I'm so glad I did it with him — he's great."
Cataract Surgery Patient 6
"The surgery was miraculous! I mean, as soon as he was through, I could already see better. I just can't say it enough — I'm so happy with it."
Cataract Surgery Patient 5
"When I got the surgery, even as my eyes were healing, I noticed things were very vivid, very clear."
Cataract Surgery Patient 4
"The surgery with Dr. Irshad was like nothing. It was over so quickly! I didn't have to do anything except just lay there and it was really easy."
Cataract Surgery Patient 3
"Your eyes are pretty precious and you have to trust the people that are going to be working on them, and definitely the group here is great."
Cataract Surgery Patient
"My vision is totally clear. I can see everything. Everything is just plain as day... It was effortless. Everything went so smoothly."
Cataract Surgery Patient 2
"The whole world is a lot crisper and clearer and more beautiful to me right now... The whole practice is just professional and wonderful to deal with and completely gave me confidence. I've sent a few people over here already. I rave about this place."
{"video_yurl":"false"}
Eye Care Blog
After deciding to undergo lens replacement surgery, the next step for patients is to choose the lens that is most compatible with their vision goals and lifestyle. The team at Eye Clinic of Austin offers patients a range of intraocular lenses, or IOLs. With so many choices, some patients may not know where to begin […]

Refractive lens exchange (RLE) is an innovative vision correction procedure that can eliminate or significantly reduce dependence on eyeglasses and contact lenses. RLE is designed to address a number of vision issues, such as myopia, and is often a great option for patients who are not candidates for other laser vision correction procedures. The skilled […]

Every person's eyes are unique and those considering cataract surgery want effective solutions for vision correction. The EVO Implantable Collamer Lens (EVO ICL) is often an ideal choice for patients with moderate to severe nearsightedness. When the ICL is used in cataract surgery, the result is clear vision and reduced dependence on glasses and contact […]