Farhan A. Irshad, MD FACS
Cornea, Cataract, and Refractive Surgery Specialist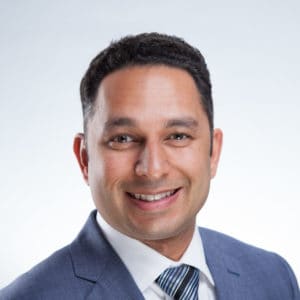 Farhan A. Irshad, MD FACS completed a double major in undergraduate studies at Washington University and earned his Doctorate of Medicine from University of Tennessee Health Sciences Center. Dr. Irshad completed his residency and fellowship training at Tulane Medical Center. He spent several years teaching surgery and supervising residents in full time academics before transitioning to private practice.  While in private practice, he continues to serve an Associate Clinical Professor of Ophthalmology at Tulane Medical Center and as affiliate faculty at Dell Medical School. He also currently serves on the medical advisory board at Southern Eye Bank and on the Medical Executive Committee at the Medical Park Tower ambulatory surgery center.
Dr. Irshad is board certified by the American Academy of Ophthalmology and fellowship trained in cornea and refractive surgery. He specializes in laser cataract and lens exchange surgery, LASIK refractive surgery, Microinvasive Glaucoma Surgery (MIGS including iStent, Goniotomy, Hydrus, Xen Gel Stent), pterygium surgery, corneal ulcers/scarring, ocular neoplasia and surface reconstruction, iris repair, as well as corneal and glaucoma pathology in both adults and children. He also performs the latest breakthroughs in corneal transplants, including the partial thickness corneal transplant procedures.
A consecutive Top Doctor in Ophthalmology as featured in Austin Monthly, Dr. Irshad is an active member of the American Academy of Ophthalmology and the American Society of Cataract & Refractive Surgeons. He has several publications in peer-reviewed journals and most recently authored a cover story on "The Economics of Laser Cataract Surgery" in the February 2019 edition of Cataract & Refractive Surgery Today.  Dr. Irshad recently published a chapter on microinvasive glaucoma surgery in Chandler and Grant's Glaucoma textbook in 2021.
A former Eagle Scout, Dr. Irshad also has a strong interest in local, national and international community service. He contributes to Habitat for Humanity, volunteers on medical mission trips to Mexico with the World Cataract Foundation and performs vision and glaucoma screenings in underserved communities. He spent a few years on the Board of Directors at the Montessori Educational Center and is married with three boys. Dr. Irshad's passions include hiking, traveling, and race car driving and instructing.
Dr Irina Volosko
Glaucoma and Cataract Surgery Specialist
Dr. Volosko recently completed her fellowship training in glaucoma at Weill Cornell Medical Center in New York, while also serving as Clinical Instructor of Ophthalmology.
Dr. Volosko graduated as a valedictorian of her class at San Francisco State University. She graduated Summa Cum Laude while earning her Master's Degree in Biochemistry with concentration in Biophysics, and Magna Cum Laude, earning a Bachelor's Degree in Dietetics with a minor in Chemistry. She was appointed Chief Resident during her Ophthalmology Residency in Florida. She has also authored several articles in various peer-reviewed publications over the last several years.
In medical school at Nova Southeastern University, she was selected to be a member of Gold Humanism Honor Society. She has devoted her time going on mission trips, most recently in Guatemala and Mexico, and continues to participate in various community service and outreach programs. Today, she is a member of the American Academy of Ophthalmology and Women in Ophthalmology as well as other member organizations.
Dr. Volosko specializes in medical and surgical management of Glaucoma, as well as cataract surgery and several other eye conditions.
In her free time, she enjoys being outdoors, gardening, hiking, and spending time on the water.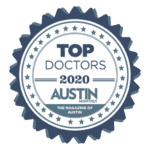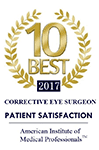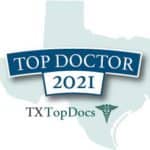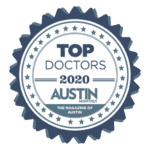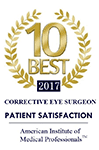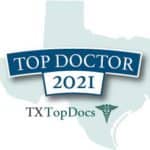 Testimonials
Cataract Surgery Patient 7
"He has the best bedside manner, his staff is wonderful, and I'm so glad I did it with him — he's great."
Cataract Surgery Patient 6
"The surgery was miraculous! I mean, as soon as he was through, I could already see better. I just can't say it enough — I'm so happy with it."
Cataract Surgery Patient 5
"When I got the surgery, even as my eyes were healing, I noticed things were very vivid, very clear."
Cataract Surgery Patient 4
"The surgery with Dr. Irshad was like nothing. It was over so quickly! I didn't have to do anything except just lay there and it was really easy."
Cataract Surgery Patient 3
"Your eyes are pretty precious and you have to trust the people that are going to be working on them, and definitely the group here is great."
Cataract Surgery Patient
"My vision is totally clear. I can see everything. Everything is just plain as day... It was effortless. Everything went so smoothly."
Cataract Surgery Patient 2
"The whole world is a lot crisper and clearer and more beautiful to me right now... The whole practice is just professional and wonderful to deal with and completely gave me confidence. I've sent a few people over here already. I rave about this place."
{"video_yurl":"false"}
Eye Care Blog
Although the warmer months are a great time to head outdoors, UV-related eye injuries can take place year-round, and some of these injuries can even threaten your vision. This is why it is important to take appropriate measures to protect your eyes from UV rays early on, which can save the delicate structures within the […]

Glaucoma is often called the silent thief of sight because it gradually damages the eyes before there are any noticeable symptoms. The condition affects millions of people around the world and is one of the leading causes of blindness. Patients often wonder, then, how it's possible to track the development of glaucoma and prevent it […]

After deciding to undergo lens replacement surgery, the next step for patients is to choose the lens that is most compatible with their vision goals and lifestyle. The team at Eye Clinic of Austin offers patients a range of intraocular lenses, or IOLs. With so many choices, some patients may not know where to begin […]